dear readers,
>> a tint of blueness.
the world is dreary, dark, and grey. like my rambling january thoughts. although the weather fair, how nice i thought it might be nice to blend a smoothie for a pop of color...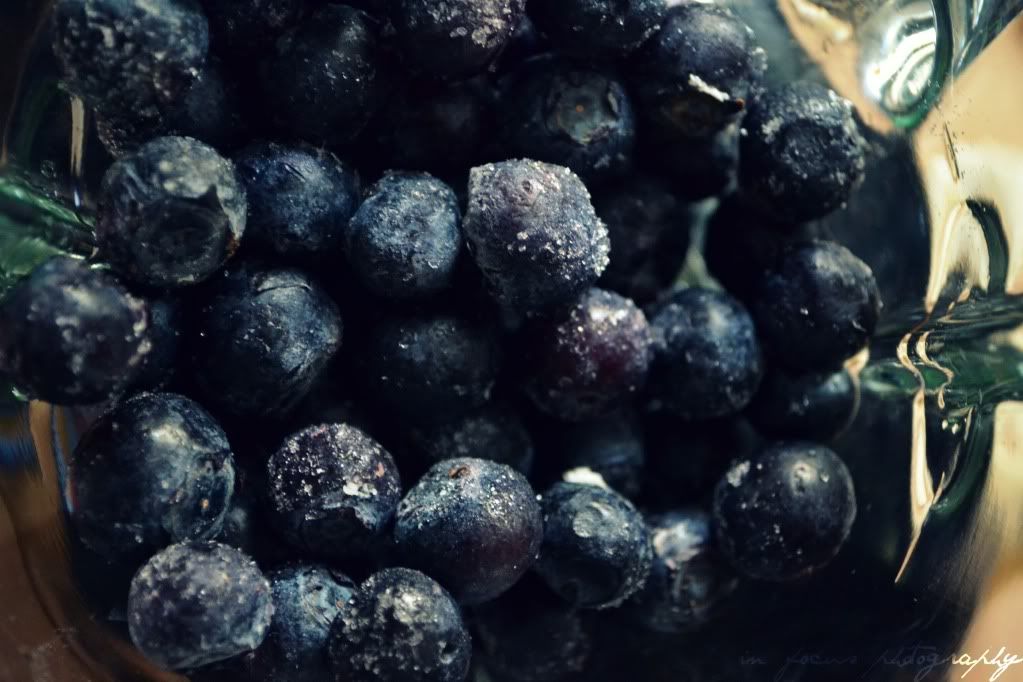 blueberries + banana, a hint of vanilla, and orange juice =
-------------------------
and so life goes on. christmas is now but a distant memory, and a clock ticks monotonously, almost melancholy. the beat of "normal" life is slowly sinking in, and I cannot help but feel slightly depressed. my studies have begun again, and my large amount of spare time has been cut back dramatically, even if inspiration freely
did
flow to me. so rambling thoughts have found their way to my little owl journal, and as inspiration avoids me, I just stare at my laptop with no idea of what to post.
what do you do on a "blue" day?
// listening to //
xoxo,
the keeper of the garden.
postscript :: i want to extend the warmest welcome to my newest followers, and also thank all the lovely people who have been leaving the nicest notes of cheer. 'tis refreshing to have comments from new visitors and old.
side note :: a very special event is coming to this little garden of mine in celebration of my second blogging anniversary, once february graces the calendar. ;)