To My Dear Readers,
YAY! More tutorials! This is SO much fun! Notice, that I organized these tutorials according to wrapping and packaging, gifts for friends and/or neighbors, stocking stuffers, and home decor.
~~~~Wrapping It up Cont.~~~~
Mini Envelopes
Have a little note to send to a friend, and a big envelope will not work? Make this cute little mini envelope!!!
Is it not sweet? Would be so lovely to punch a whole at the top, and tie it to a package with ribbon! So clever, and easy too! Here's the link:
(Again, note, I do not follow these blogs, but just am sharing the tutorials. I have not thoroughly checked their complete blog, therefore do not know if any bad content is displayed in other posts).
Mini Chinese Take Out Box
A bit more challenging, but so sweet and clever; make a lovely and cute package for a small item (does not have to be for teachers!:).
Find here:
This I LOVE!!! I absolutely love tea, and sending them on a card...CLEVER!
Find here:
(I think, I am going to make this!:)
This is such a clever idea!!! Not only can it be made for gift cards, but for regular cards as well. I think I will make this for some of my special card for family and friends.
~~~~~Stocking Stuffers~~~~~
Stocking stuffers make me wish I had a little girl of my own to make little goodies for. Perhaps, this year, I will have to persuade my Mother to start a stocking of her own.
This cute little book (made from one page of paper alone) is so darling!!! Something about miniature items appeal to me so. I hope to make one soon. Find here:
Playing Card Mini Diary
This is perfect, when you want to recycle something old. Simple to make, simple to find the items, Eco-friendly, and very clever.
Find the tutorial here:
~~~~~For Friends And Neighbors~~~~~
I HEART this little hot-chocolate pouch. Too cute! I will have to make this someday, but I do not have the supplies this year.
~~~~Home Decor.~~~~
A Victorian Tradition: Paper Snowflakes
I have always wondered how these are made. I knew you cut them on the folds of paper, but never knew how to make them actually look like snowflakes. Now my windows for the holidays will never be dull, and we will actually have a snow-filled Christmas without the hassle of shoveling my garden walk!:)
Check it out here:
~~~~Christmas Events~~~~
For those who want to join MORE Christmas activities on my blogging block, go check out these:
My dear friend and sister in Christ, the lovely Bess from Bess' Bag, is hosting a Crafty Christmas event. We sort of have our events going hand-in-hand together, since the go on at the same time. So be sure to check out some of her great tutorials she has invented!
Much love, dearest friend!
(Just click on the button above to see her blog)
Also, Samantha from Simple Delights, is hosting a Handmade Christmas event soon. So go check it out on December 1st, and do not miss out on the fun at her lovely and festive blog!!!

Oh, and one more event. Miss Sereina, with here lovely photography, is hosting a photography Christmas event. I am not sure whether or not I am going to join, though it sounds really fun, but then again, I just got a good camera...hmmm.
Christmas decorations shall not be up until next week (I know late right, but I haven't noticed until many girls say that their decor is up already!:D), therefore; I probably will be joining a bit late.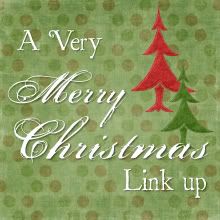 Go, check it out though by clicking the button above!:)
I hope that all your crafts work out! If you decide to follow on of these tutorials, I would love to see pictures of your results, and you could link the posts up with my blog party!
Have a lovely, snow-filled evening, dear friends!
Christmas blessings to you all,
Grace