My goodness! There are SO many giveaways right now!!!! Here are a few:
Miss Eden from Growing in Him is giving away two patterns from Marie Madeline Studios and a lovely book as well to another reader. Check out her giveaway
HERE!
Miss Lindsay from Content in Christ is giving away two items as well, a lovely chocolatey brown scarf (perfect for autumn), and a pair of earrings from a few different etsy shops. Her giveaway is
HERE!!!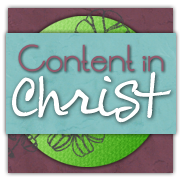 Miss Amanda over at Farmgirl Writes is giving away your choice of a Da Vinci bracelet or tear-drop necklace! Check out her giveaway
HERE!
AND Pioneer Beauty is giving away ONE HUNDRED dollars for Marie Madeline Studios!!!!
Click
HERE
for this amazing giveaway that YOU WILL NOT WANT TO MISS. And it's ending to-night so hurry up!!!!
Hope everyone is having a lovely day!
Love in Christ,
Grace