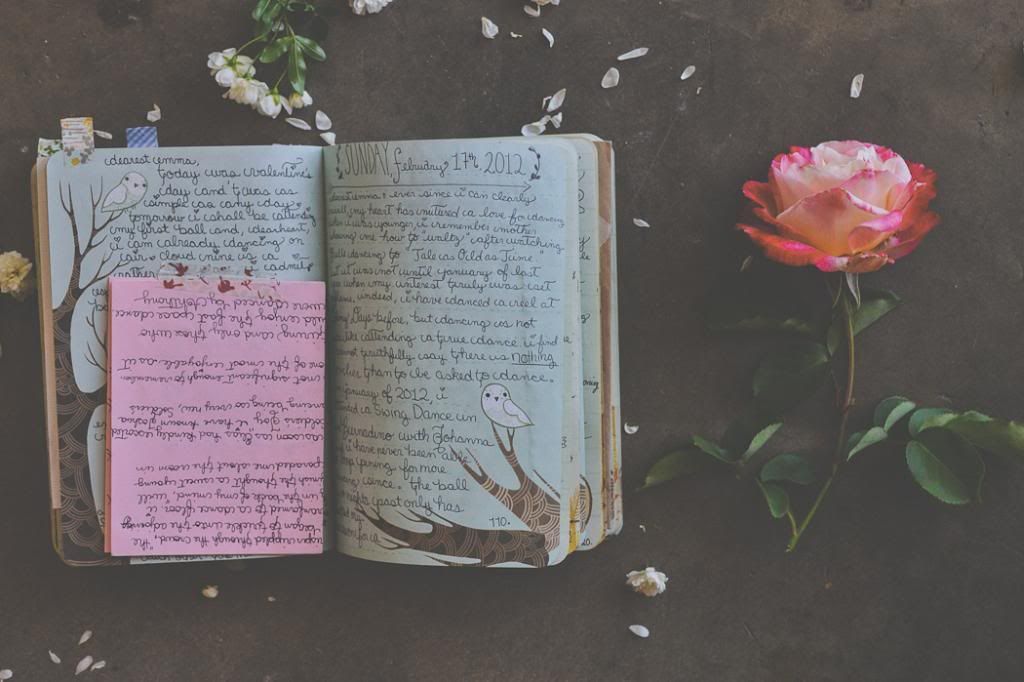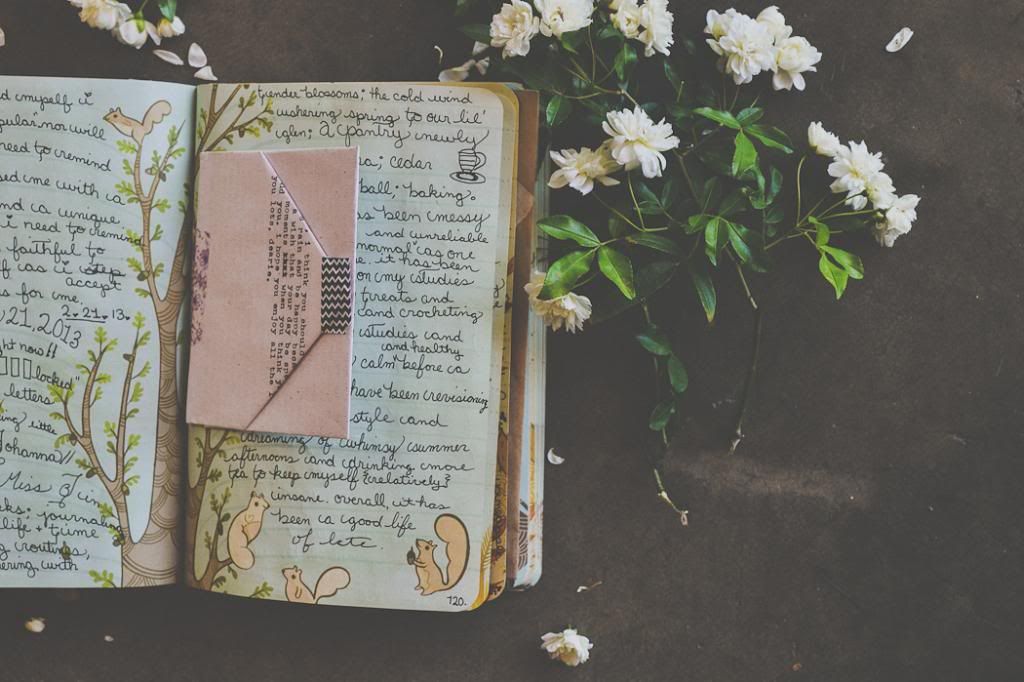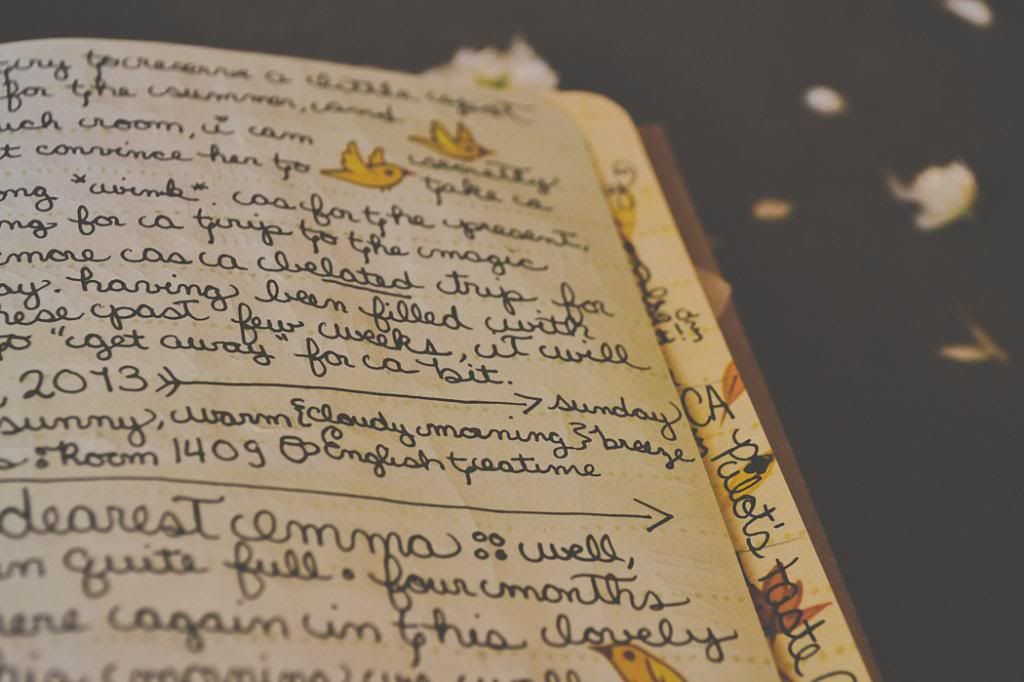 she's nothing but a book of hodgepodge who sits eagerly to catch my trailing thoughts and broken tears. how she manages to remain patiently silent while I go about my ranting - I shall always wonder.
yes indeed, she's nothing other than a book of nonsense - but she's a storybook chalk full of memories that will escape me one day. yet how it warms me to trust that she will never forget. she will always care to remember my story.
do you keep a journal?
xx | the girl writing in her emma in her garden.
postscript: is it a bit odd that I name my journals? yes? oh, well...
p.s.s. post title inspired by a line written in this girls journal.
p.s.s.s. any name suggestions for my next journal?