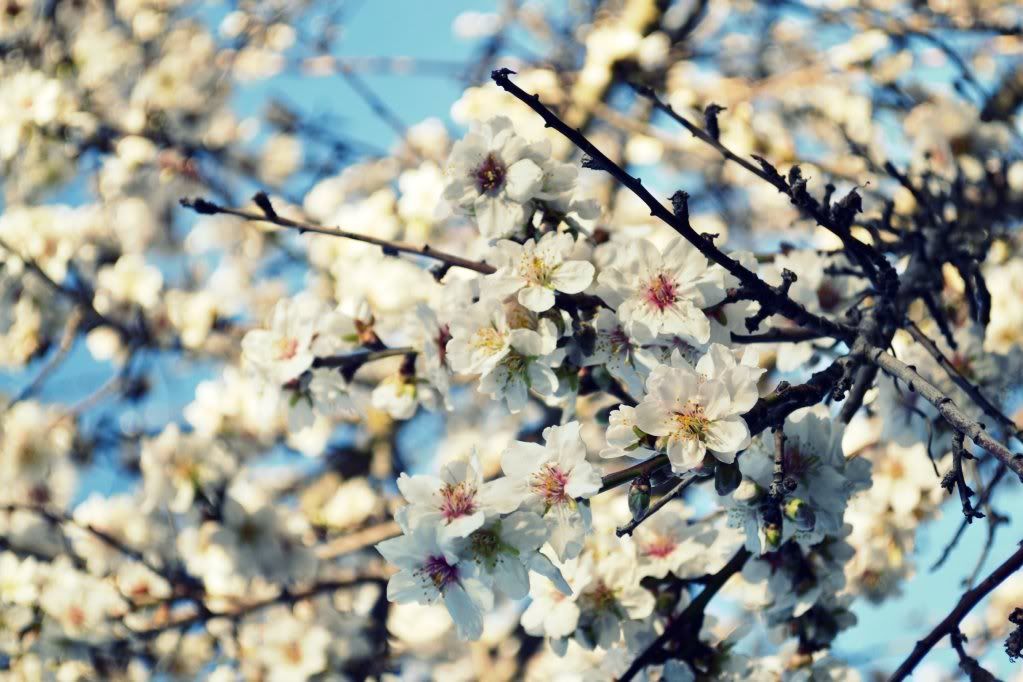 sunshine streaming. a gypsy breeze rustling. my heart beating wildly and free.
springtime.
branches overflowing with blossoms. petite little flowers drip from the tips of trees to the ground like pure white silk and flutter like butter fly wings. the snow-laden boughs daintily touch the blue sky like fairy wings.
oh, dear springtime!
what makes your heart sing? is it the snow in the garden, or the snow on the trees?
with love,
the girl in the garden with flowers in her hair.