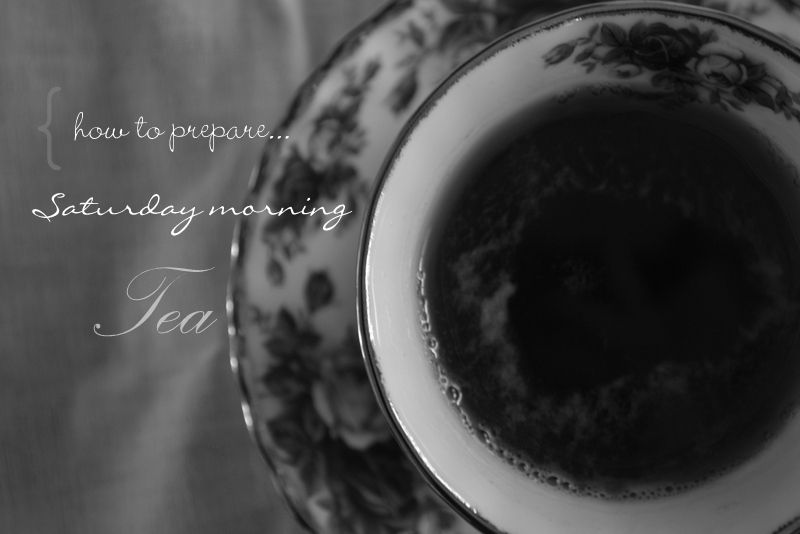 take out mother's old tablecloth or one you found on a vintage excursion a few months past. smooth out the wrinkles as best you can as you place it atop the table, but leave a few to evoke the nostalgic memories stitched into the cloth. carefully procure a porcelain tea cup from the cupboard, while the kettle searches for her song. place a bit of cinnamon bread on a plate - a mismatched piece of china will do. butter is always a good companion for toast. smear a generous bit on the thoroughly toasted bread whilst it is still warm. by the time the toast is ready, the kettle will have found her song and will be singing it loudly for all to hear; you won't mind as the familiar tune that has been imprinted within your heart for a very long time - not in a bad way as some catchy tunes can be. as you pour the dark liquid into your chosen cup, let the little wisps of steam kiss you gently.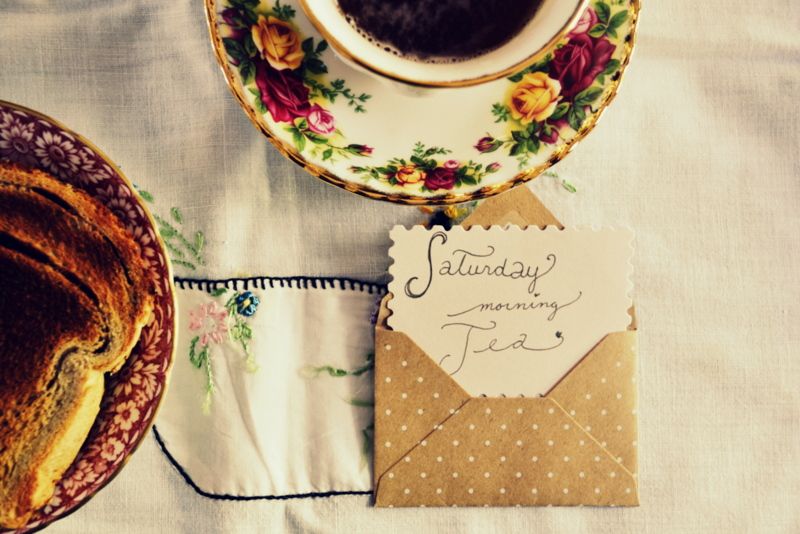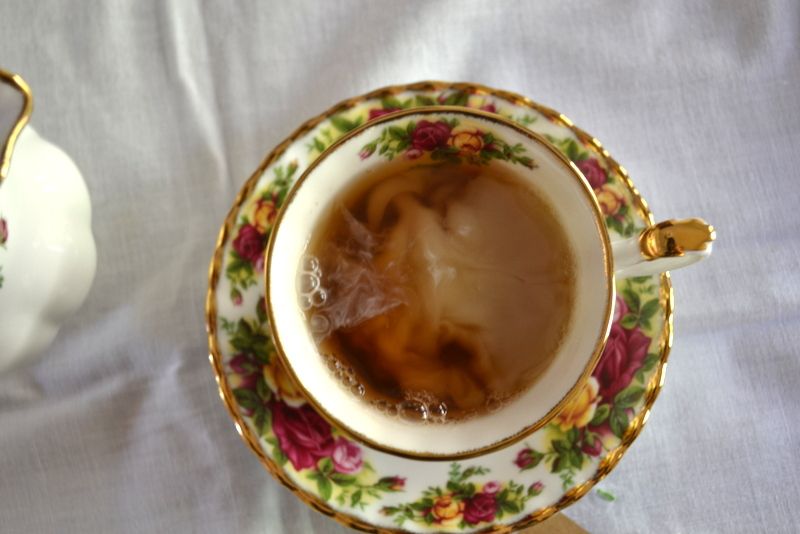 take a breath of the lovely scent of the
atmosphere
all stirred into one simple cup.
weekend mornings in this house are like black and white - sunday mornings are usually composed of a chaotic frenzy sharing the hairspray, putting the right curl in place, makeup check - oh, where's my shoe? - whereas saturday floats leisurely throughout the house, pajamas are still called an outfit until the clock strikes one.
I judge what time of the morning it is roughly by the way the eastern sunlight filters through my blinds. this past saturday morning, little pieces of the sunlight danced on the wall opposite my bed, and I immediately knew I had slept longer than usual - not that I'm complaining, but it was a rather nice change for once to be buried lazily under a mound of quilts rather than forcing myself to relax. I lingered into the kitchen, took a slice of bread and toasted it, being in the mood for a creamy cup of tea on a most beautiful morning, snapping a few photographs of a rare jewel in a busy life.
what do you enjoy on a Saturday morning?
la chica
sipping tea
en su jardin.